Average
Step 2: Choose your style
Although you will probably get away with almost anything, there are definitely some styles we recommend. Our Napoli and Sienna are well-balanced suits and fit almost any body type. Compared to these, our Lazio, Havana and Hudson fits are slightly more fitted, but still carry a wide fit range and drape beautifully over bodies with average proportions.
The Classic
When you favor a clean, elegant cut with classic details like a notch lapel and flap pockets, look no further. These are accessible fits and ideal options if you're looking for a suit that holds its own in just about any occasion.
1. Lightly padded shoulder
2. Flap pockets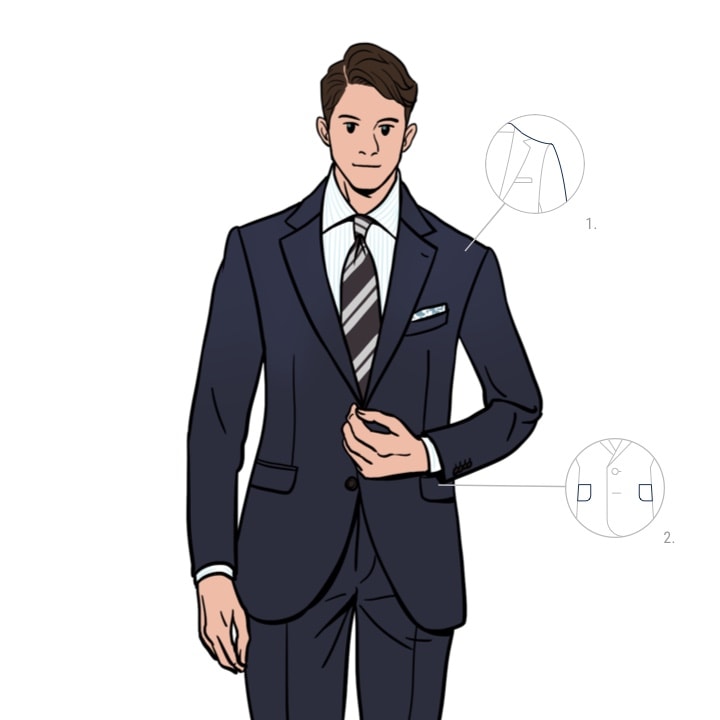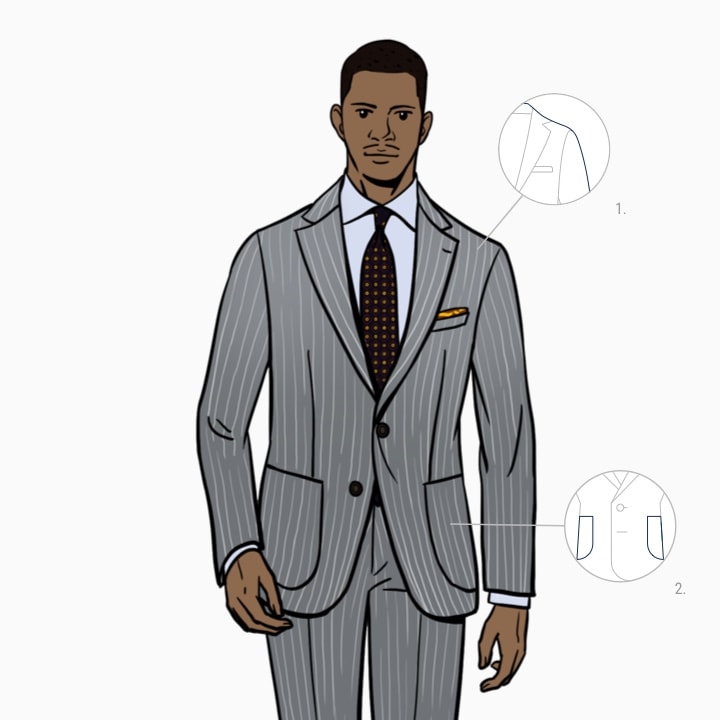 The Contemporary
If you're in for a more relaxed take on tailoring and a contemporary appeal, these suits with soft, unpadded shoulders and patch pockets is probably the style for you. Thanks to these sports jacket-inspired details, you can just as easily break up the suit and pair it with chinos or jeans. Easygoing.
1. Soft shoulder
2. Patch pockets
The connoisseur
Sometimes you just want it all. That's why we've combined a soft shoulder and a ticket pocket with classic details like a notch lapel in a suit packed with sartorial details. This suit brings you a classic style that packs as much elegance as it does versatility.
1. Soft shoulder
2. Flap pockets